Step-by-step instructions on how to register an account at GoPlay711 Online Casino Singapore
Trying to register for GoPlay711 account but having trouble? Stop worrying; this article will teach you how to join one of the most reputable Asian bookmakers in record time.
Step 1 – Head to the GoPlay711 website
The first step is to visit GoPlay711SG's homepage. This is what the website will look like once you've logged in.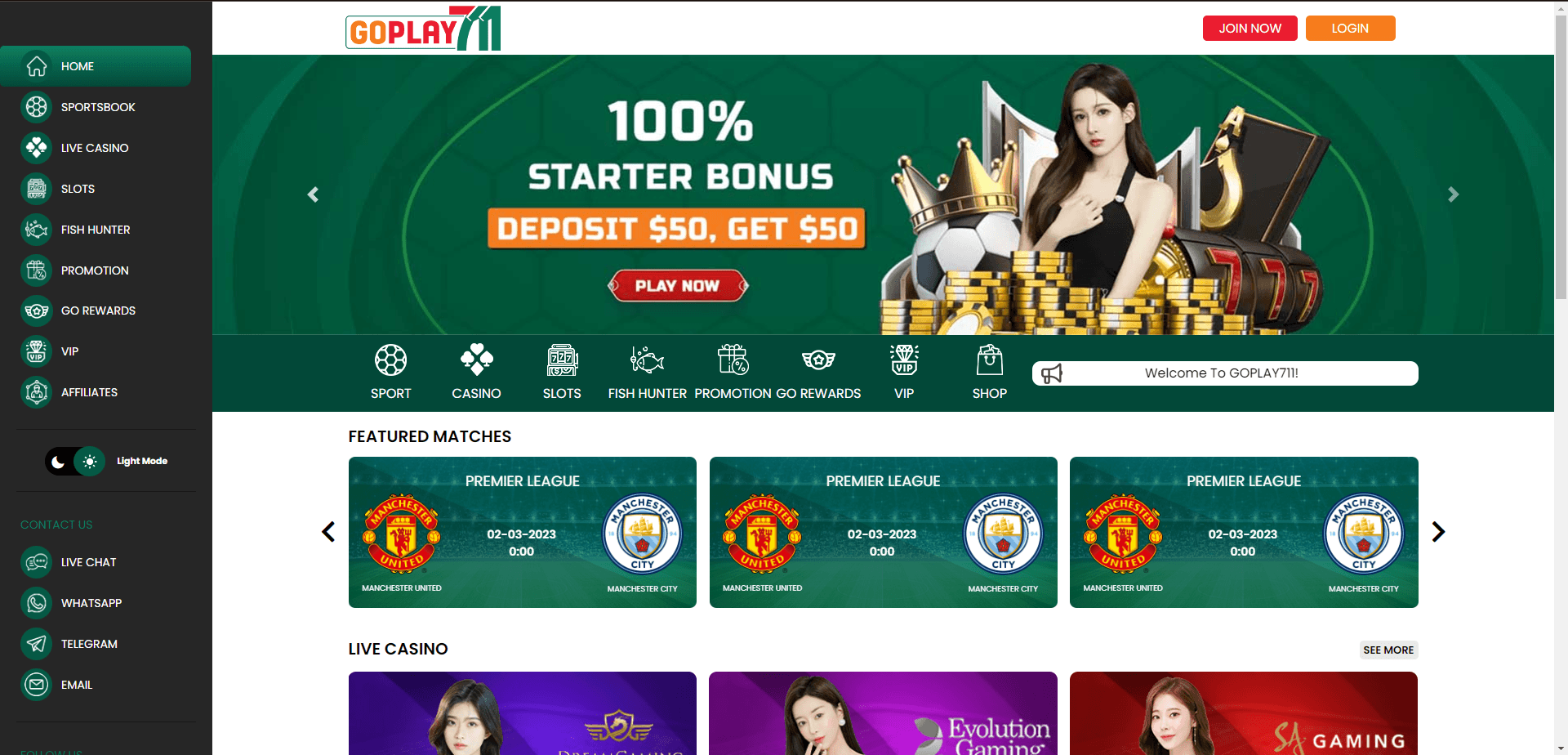 Step 2 – Click the Register button
The Register link is one of the buttons in the top right corner of the homepage. To access your account, please click the Login button. If you're ready to make an account with us, you can do so by clicking the Register button.
Step 3 – You'll be redirected to the Account Registration page
If you click the Register button, you'll be taken to the Registration page, where you may fill out your details.
Here's a snapshot of the GoPlay711 signup form:
Step 4 – Fill out the necessary details
All that's required of you once the registration page loads is to fill out the mandatory fields.
Step 5 – Complete the information and make sure to provide accurate details
Get ready to enter your chosen username, email address, and password. In the second, you'll need to retype your password for verification purposes. Your phone number and the verification code must be included.
After filling out the form, before clicking the Create Account button, make sure you've read and fully understood GoPlay711SG's terms and conditions. You shouldn't press it until you're completely prepared to do so.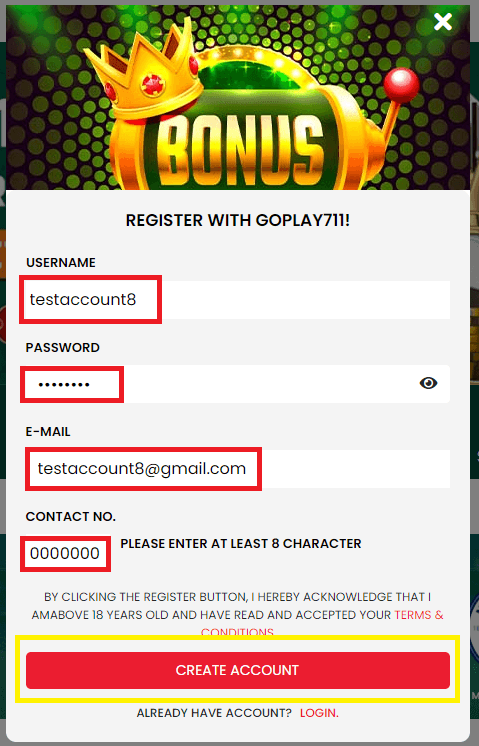 Step 6 – A Pop-up confirmation will appear
After signing up with GoPlay711, a confirmation message should show up in your browser.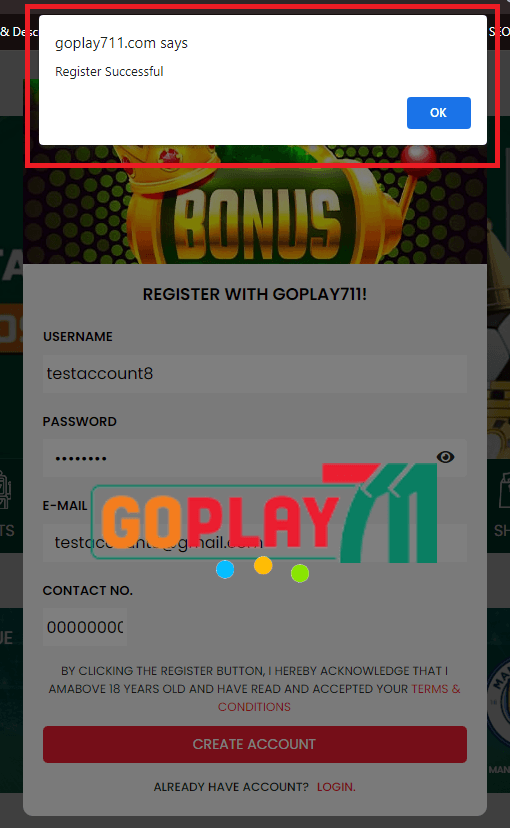 Final Step – Prepare for the ultimate Singapore casino experience!
If you'd like to make an instant deposit, click the "Deposit Now" option. Alternatively, you can head straight to our special offers by clicking on the promotions link. At any time, you can add funds to your account by visiting and selecting the Promotions option. Once you've checked in, the Deposit Button will always be visible at the top right of any page.
Finally, the end! You have just joined one of Asia's largest online casino communities, based out of Singapore. To ensure that our players have a pleasant experience signing up for GoPlay711, we simplified the process. The account-creation process shouldn't be onerous.
Start playing at GoPlay711 today!
Signing up for GoPlay711 is a breeze, and the platform has been built to protect our users' personal information and security. We keep a close eye on things so that your private data is never at risk of being stolen or misused. Simply take advantage of GoPlay711's services and revel in a fantastic time placing bets.